When looking for new flooring for your home, you want to make sure that it is aesthetically pleasing, durable and easy to clean. Laminate floors offer this and more! Read on to find out the advantages of purchasing laminate flooring.
Top 5 Advantages Of Laminate Flooring:
Durable:

Laminate floors are long lasting and hard to scratch, which make them a great choice for busy households and commercial premises.

Easy to install:

If you are looking for a DIY project, then laminate flooring is your new best friend. It is easy and doesn't take too long to install, which means that you will have your new flooring installed quicker than you think.

Designs:

Laminate flooring comes in a range of beautiful designs to suit both modern and traditional home decors. From wooden to tile appearance floors, you will have a wide range of stunning designs to choose from.

Low maintenance:

Laminate floors are a first choice for many people, due to the low maintenance that is required. Simply brush any debris from the laminate and then mop the floor to clean it. Top tip: If you have a pet, then laminate flooring is a great option for your home. Say goodbye to dog hairs with them being easily swept away by a brush, rather than them getting stuck deep into carpet.

Cost:

An important factor when choosing a new floor is the cost. Laminates offer beautiful designs at lower costs. For example, you can get a stunning laminate flooring that looks and feels like real wood, however without the large price tag of actual wooden flooring. Our high-quality laminate flooring ranges from: £6.99m2 to £17.99m2.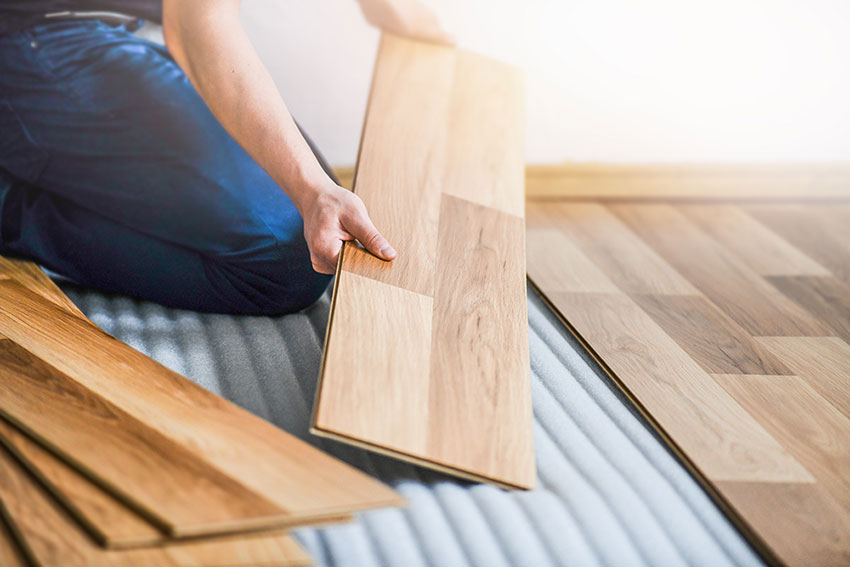 With a wide range of laminates at Martin Phillips, there is a colour and style to suit every budget. Click here to view our range of laminates that can be bought online.
If you would rather call in-store to view our range of laminates and speak to a member of our Expert Sales team, why not book a private appointment?
To book an appointment, simply:
Call your local store or book online here.